Energia
Enel
We are one of the most important players in the generation and distribution of energy and one of the leaders in the development of renewables. We have over 61 million customers and we are present in over 30 countries, producing energy through a net installed capacity of over 89 GW with a network of 1.9 million kilometers.
Enel has always been at the leading edge of developments in the energy sector, bringing safe, affordable and sustainable energy to millions of people around the world.
Today, the industry is undergoing a profound transformation and, once again, Enel takes the lead in shaping a new, digital, and participatory era of energy.
Open Power is our platform for growth, combining the strength of our global organisation with the opportunities of an open and connected world.
Brand Identity
Enel is embracing a new era, bringing energy to more people and opening itself up to new technologies, new ways of working and new partnerships. We call it "Open Power".
Open Power is our new strategic positioning that defines a great ambition for our business: overcoming key global challenges.
Open Power sums up four values: responsibility, innovation, trust and proactivity.
RESPONSIBILITY
We are actively facing challenges such as access to energy, climate change, sustainable smart cities, network digitalisation, taking the global responsibility to provide tangible solutions to solve them, being open and collaborative with other businesses, startups, local authorities and all our internal and external stakeholders. At an industrial level, it means that we must continue focusing on the development of renewables, the management of energy and efficient consumption, smarter ways to evolve our traditional generation facilities, also at the end of their lifecycle.
INNOVATION
For over 50 years, Enel has been at the centre of human progress, providing access to energy and a better and more efficient energy system. We have increasingly opened up to innovation:
promoting new systems to help people to improve their use of energy;
becoming a platform for collaborating and building a better world;
creating more open and efficient networks and new services that open up to new uses, promoting open generation for sustainable technology;
building a culture that is open to agility and innovation.
We have smartened up cities, infrastructure, regulatory frameworks and culture, because for us innovation is a value.
TRUST
We work in a transparent and honest way to create shared value and establish a bond with those around us. We develop projects to provide access to electricity in the most remote places and convey it safely even in socially challenging metropolitan areas and urban settlements.
PROACTIVITY
We are trying to interpret scenarios and new global challenges in order to anticipate changes, keep proposing new solutions and take action. We explore potential trends and opportunities in rapidly growing countries in order to promote immediate sustainable and economic solutions that will improve people's lives.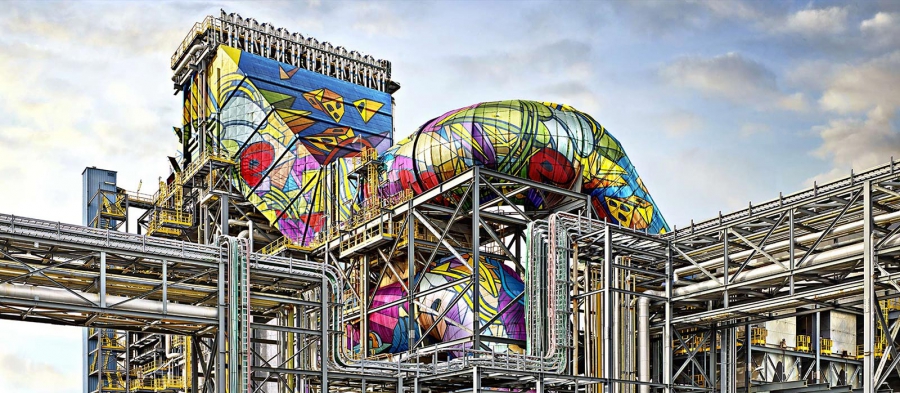 Linee guida
Cosa stiamo cercando?
---
Innovative projects
Have you got a passion for Green? Can you think out of the box?
We are looking for innovative projects related to these areas:
Business Development,
Operation and Maintenance,Engineering and Construction.
Invia un'idea
---
Hai un altro tipo di idea? proponila!
---
Opportunità offerte
Cosa vi possiamo proporre?
IN

Internship

What about having an intense experience in the RENEWABLES energy sector? After a careful evaluation of the project and user's profile, we might propose an internship.
---
Workplace
Enel Diversity Policy – General principles
Enel Group rejects all forms of discrimination and is committed to ensure and promote diversity, inclusion and equal opportunities. Enels management shall do its best to encourage and maintain a climate of respect for a persons dignity, honor and individuality and shall ensure the highest standards of confidentiality regarding any information related to the employees private sphere it may become aware of. Therefore, also in compliance with the values and principles included within the Enel Code of Ethics, Enel Group adopts the following key principles.
Non-discrimination
All employees are treated exclusively on the basis of their abilities and professional skills in all decisions that affects the working relationship.
All forms of political, religious, national, ethic, racial, linguistic, gender and age discrimination are therefore banned, as is any form of discrimination against personal features such as personal beliefs, sexual orientation, trade union membership and activity, and any other form of social discrimination. Under the same principles bullying or harassment will not be tolerated.
Equal opportunities and equal dignity for all forms of diversity
Diversity is a value to be pursued and encouraged and equal treatment and opportunities shall be guaranteed for any and all types of diversity. Moreover, personal factors connected to work-life balance provide no basis for less favorable treatment.
Inclusion
Enel Group is committed to establishing actions, practices, processes, and services that do not limit access to them by any of the stakeholders involved, whether they be employees, customers or contractors. All people shall have the opportunity to participate in the Company processes, and there should be no form of explicit or implicit barrier regarding any unit, function, country, gender, religion, culture, belief, orientation, disability, age, or any diversity.
Work-life balance
Enel Group promotes work-life balance solutions supporting employees'real and daily needs, in order to foster respect for all types of situation a person may encounter during their working life.