Advertising Communications
Leo Burnett
In 1935 Leo Burnett founded his agency in Chicago. The Leo Burnett in Milan was established in 1966 and now acts as the Headquarters of the group for Western Europe. In 2002 we became part of the historic Publicis Groupe, the 4th largest communications group in the world.
Today, Leo Burnett has 96 offices in 84 different countries, giving us a global reach and an enormous array of different expertise. In Italy, there are more than 400 Burnetters who enthusiastically push themselves to create the best for more than 50 different and influential clients. This drive is what helps us retain our position as one of the most recognized names in Italian advertising, and has enabled us to win the many awards we have received.
As an Italian entity, we export our ideas on a Global scale instead of just adapting the ideas of others. Thanks to the diversity that exists within our offices we have a privileged worldwide vista.
Brand Identity
HumanKind is behind our brand identity and is the guiding principle in everything we do. It is not about advertising or brand propositions or selling products, but a story about people, purpose, and changing behavior.
Everything in this business can be distilled down to two things, people and their behaviors. We must never lose sight of the most important thing: what matters to people. That's why everything we do for brands is designed with a human purpose in mind. A brand without purpose is one that will never be understood or embraced by people.
Brands need to be agents of change if they're to have a role in the world. And they need to be dynamic if they're to stimulate top-line growth. So they need a point of view- a set of convictions-about how they believe the world should be. Convictions give a brand an enduring and consistent purpose. Ultimately, there are just two questions to ask to define your brand's purpose. What do you believe? And what are you going to do about it?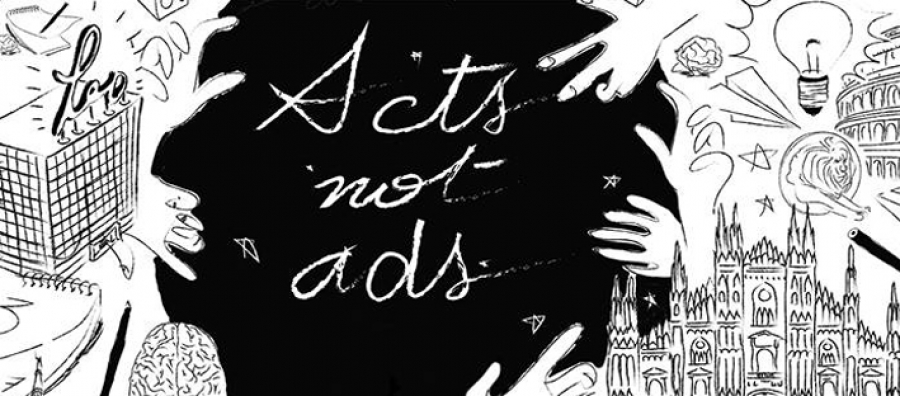 Linee guida
Cosa stiamo cercando?
---
INNOVATIVE PROJECTS
We are students of human behaviors.
This is the only way to help our Brands stay relevant, propose pertinent promises and clarify their mission.
We are interested in ideas that start from a human behavior, from a need that must be answered or a lack of something.
We are interested in communication ideas, product ideas or design ideas.
The media doesn't matter.
We are not interested in creativity for the sake of being creative or with the sole intention of winning awards.
We are not even that interested in ideas that cater for our existing Clients.
Invia un'idea
---
COMMUNICATION IDEAS: TRADITIONAL MEDIA / SOCIAL / AMBIENT / GUERRILLA / DIGITAL
Invia un'idea
---
PRODUCT IDEAS INCLUDING APPS
Invia un'idea
---
DESIGN IDEAS INCLUDING IN-STORE
Invia un'idea
---
Hai un altro tipo di idea? proponila!
---
Opportunità offerte
Cosa vi possiamo proporre?
OP

OPPORTUNITIES WITH US

Stand out by showing your motivation and we promise it won't go unnoticed. You will be spotted and called at the first opportunity if your idea matches our beliefs and vision.
---
Workplace
Our ethos is also reflected in our offices, where we believe passionately that human connections bring out the best ideas and creative solutions.
If you want to soak up some rays you can do so in our garden, which includes a vegetable patch. If you're more of a gym bunny then you can sweat it out weightlifting downstairs but if you prefer team sports go play on our basketball court. When you feel hungry you can go to the cafeteria, as it's open all day long. If you are the type that is always looking forward to cocktail hour then we'll see you at the bar!
We are passionate about what we do; courageous in how we do it, and positive in our solutions.